Do you desire clarity and direction while searching to unlock a deeper sense of purpose in your life?
That is where Unlimited Leadership comes in. We help you focus on what matters most here and now—without all the BS. We'll push your limits and give you the tools to live more fully, love more deeply, and experience life in abundance.
Let's Get to Work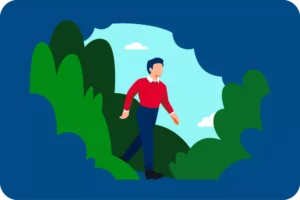 Transformation
Starts with Direction
Together, let's unlock your full potential both professionally and personally.
And we won't sugarcoat it—our process requires vulnerability, and it demands getting real. It won't always feel comfortable, and it won't be easy. But we can promise you: It feels amazing to finally stop spinning your wheels and start moving forward.
Are you ready to be a more impactful leader?
You've come to the right place. We have powerful tools, like Insights Discovery, that will help you and your team communicate more effectively and clearly. This will help you increase energy and connection, bring your culture together, and get better results in both sales and profits.
Let's Get to Work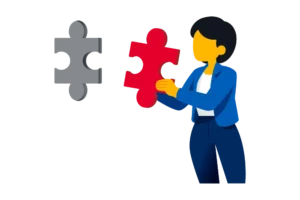 Along with Insights Discovery Training
we also provide these resources:

Leadership One-On-One
Being a leader is difficult and finding transparent honest feedback is sometimes even harder. We get you, we know you, we are you. So we help you focus on what matters most here and now.

Leadership Groups
Learn from other leaders who have experienced the same hurdles you have. Discuss game plans, overcome the unknown, and make lasting connections with peers who will help you grow your business and life outcomes.
Client Testimonials
I would recommend Unlimited Leadership to anyone serious about improving their culture, their communication and their results. Working with John has been transformational for me personally and my entire leadership team. The ROI on this leadership investment has been exponential.
—Danny Wolf, CEO

I've been working with John from Unlimited Leadership for over 7 years and I can't imagine leading my business without his coaching, being a part of the CEO peer group, and the clarity Insights has brought to me as a leader.
—Renee Velasquez Togher, President


Unlimited Leadership has absolutely transformed my business and the trajectory of my company and life. From one-to-one coaching to Insights Discovery Training, John has helped me and my team transform the way we communicate and engage!
—Justin Ahrens, CEO


Become the Leader You've Always Wanted to Be
Create results that last by making a conscious decision to connect with us today.
Unlimited Corporate Headquarters
800 E Northwest Hwy., Suite 724
Palatine, IL 60074
Contact Us
"*" indicates required fields